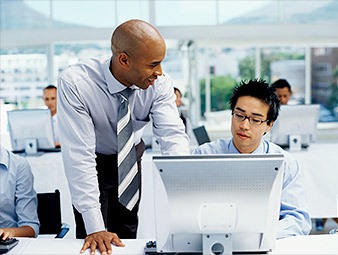 Every organization is unique, and we recognize that off the shelf solutions may not meet your business needs. We offer customized training solutions that will achieve better adoption and sustainability. We focus on the users' roles and responsibilities to ensure that they have the tools needed to be successful.

We combine industry leading project management software training and align it to your specific business processes and procedures. By providing specific training for each role, team members can focus on deliverables while complying to your organizational project management standards and best practices.

Do your team members often reach out to a website when looking for answers? Pinnacle offers an online Process Asset Library that mirrors our customized training that reinforces and supports users on a day-to-day basis.